Bonjour! This summer, a group of Miners is once again headed to France. There, they will spend 1 week in Paris learning about the history, culture, and society of the "City of Light." Next, they will travel to Annecy, in the French Alps, where they will take intensive French courses and live with host families for three weeks. The group is very excited about the upcoming trip, which begins this Sunday (May 24, 2015). In this post, you can learn about the participants. Check back for regular updates about our trip!
DR. AUDRA MERFELD-LANGSTON
Bonjour! Je suis la prof. I'm originally from Dubuque, Iowa (a lovely city along the Mississippi River) and I am the (one and only) French professor at Missouri S&T, where I have been teaching since 2007. My courses include all levels of language, literature, culture, and civilization.
I fell in love with France and the French language at some indeterminate time during my childhood. During third grade, I participated in an after-school French program where I learned to say important things like, "Le train est grand" ("The train is big") and "Le chat est petit" ("The cat is small"). I also sang "Jingle Bells" in French and got way too excited when my teacher gave me my very own copy of Paris Match.
In college (at Clarke University in Dubuque, Iowa), I majored in English and French. At the time, I had no grand plans of becoming a French professor. I took some time away from school after graduating to work as a lab tech at an asphalt company (!) before leaving for graduate school at Penn State. I discovered that I loved teaching and went on to earn my Ph.D. in French culture and civilization.
I'm an active member of the AATF (American Association of Teachers of French) and I am the National French Contest administrator for my local chapter (Greater St. Louis). It's important to me to encourage early language learning for K-12 students and to establish strong links between K-12 teachers and students and those at the university level. I'm also a strong believer that study abroad is a life-changing experience, and I'm striving to help get as many students abroad as possible.
I have now been to France numerous times. Paris is one of my favorite cities and I know it well, having spent much time there for research. I am excited to share some of my favorite spots with our Miners Abroad students this summer! I'm also looking forward to leading our group to Annecy, where I took part in a very similar homestay/intensive language study program many, many years ago.
ASHLEY CRANNICK
Hello! My name is Ashley Crannick. I have just completed my first year at Missouri S&T in pursuit of my bachelor's degree in mechanical
engineering. I hope to finish my bachelor's and continue my education with a master's degree in environmental engineering, and I have also been thinking a lot about joining the Peace Corps to work with their environmental programs in West Africa. I grew up in Warrensburg, Missouri, but moved to the St. Louis area when I was twelve. Because my mother is from South Korea and I have family from all over the world, I have acquired an interest in different cultures and am always looking for opportunities to travel and learn more about the world. St. Louis has really influenced my love for culture as well with the multitude of cultural events that are held every month for the public. Once I heard about the study abroad trip to France, I knew I had to go because it may be my only chance to live in a foreign country for a longer period of time. I am hoping to learn more about myself while gaining an understanding of a different culture and develop my language skills as well as my abilities to adapt to new situations. One of my most substantial goals in life is to indulge myself in culture as much as I can and have a greater understanding of people, and I'm hoping this will be a considerable step towards that goal. I am planning on staying with my cousin in Austria for a month after the trip and visiting neighboring countries as well, so this summer will be filled with amazing opportunities to explore. I feel unbelievably fortunate and thankful for my study abroad trip and cannot wait to see how much I learn.
JULIE GLENN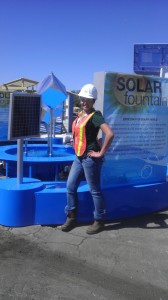 Bonjour!!!
Hi, My name is Julie Glenn and I am a biology major at Missouri University of Science and Technology. A requirement for my major is to study a foreign language and thus I made the decision to study abroad!! What better way to learn a language then to live with French-speaking people!! I want to immerse myself in the culture and enjoy the food. Attending Missouri S & T, I have met so many students from around the world that they have inspired me to make the leap towards participating in a program abroad. In Rolla, there are French conversation hours a few times a month with various faculty, students, and community members that speak French and they are an inspiration as well. They share so many good stories that I would love to expand my horizons and create many good memories as well as improve my skills.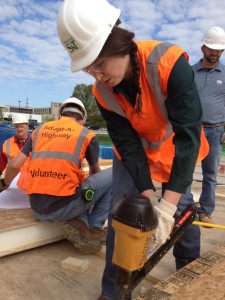 Here's a little bit about myself: I love being involved on campus and with volunteer work. I am a member of Lambda Sigma Pi service organization and love to help out at Boys and Girls Town. I also enjoy planning fundraisers for various organizations that are in need around Rolla. I also play sports and I am on the Lady Knowns intramural sports team. I enjoy playing the violin and dancing. I am the secretary for the Solar House Team and I am a tenant in the 2002 Solar House. I love giving tours to school groups and teaching about the benefits of solar power. It is very important that people live more sustainable lives. I also teach the benefits of composting, planting native plants, gardening, canning food, recycling, consuming less, utilizing energy-efficient appliances, and last, but not least, building a house in a sustainable way. I participated in the U.S. Department of Energy Solar Decathlon in 2013 and plan to attend the one in 2015. I have a real passion for sustainable design and making homes as energy-efficient as possible. I guess you could call me an environmentalist and overall a very diverse person in regards to my interest.
DARCI GRAEFSER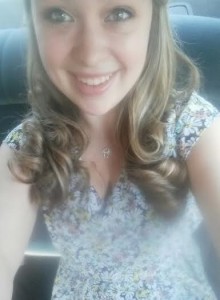 Hello! My name is Darci Graefser and I am from St. Louis, Missouri. In fall 2015, I am going to be a junior in applied mathematics at Missouri University of Science and Technology. One of my favorite hobbies is dancing. From the age of three until my senior year of high school, I was a competitive dancer. Now that I am in college, I am a member of Missouri S&T Ballet and Dance Club. When I first started taking French I was a freshman in high school and I'm not sure if it was my teachers enthusiasm or the correlation to dance vocabulary, but I immediately fell in love with the language and have been taking it ever since. I am so excited for the chance to study abroad in France for an entire month; it's going to be like a dream come true! I truly cannot wait to have to chance to experience the culture and beauty of France!
ROSAMOND HOYLE
[Coming soon!]
RACHEL MILLER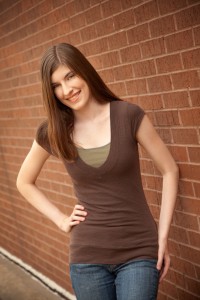 Bonjour! My name is Rachel Miller and I am a senior in computer engineering. I will graduate in December of 2015 and I anticipate the completion of a French minor by the end of this summer. Originally, I am from Tulsa, Oklahoma, though I have family in multiple parts of Missouri. I recently finished a full term as French Club president and will continue to be active in French Club this upcoming semester. I was born in Saudi Arabia, and I have had passports since I was 9 days old. While I don't remember much of my early travels, I have been to London and Paris on a Girl Scout trip that we took after graduating high school. My French language skills are good, and I would like to continue to study to achieve fluency. Hopefully I can achieve it or get close with this study abroad adventure. 
KATIE WERTH
Hello! I am Katie Werth, a biochemistry major at S&T. I was born and raised in Kansas City, on the Kansas side. I have 14 years of Spanish under my belt, and I am now taking a shot at learning French. I am super excited about this opportunity because I have only traveled to Mexico so far. One of my favorite things to do is cook, I almost went to culinary school, so being able to experience authentic French food in France is something I'm really looking forward to! Another major passion I have is music. I am pumped for the Fête de la Musique, which is a bunch of musicians, both amature and professional, playing music all around France. I really think this trip is going to one of the best experiences of my life, and I can not wait for it to start. It is a once in a lifetime trip, and it should be wonderful!
ALEXANDRA WOMACK
Hello! My name is Alex Womack, and I'm an undergraduate in the English Department at Missouri S&T. I am 22 years old, and I am a senior going into my final semester at the university. I've dreamed about traveling to France since I was very small; the history and the culture of the country have always fascinated me. This is the opportunity of a lifetime, for me, and I'm very excited to be able to travel with all of you. I love reading and walking, and I cannot wait to immerse myself in the culture and the history of the City of Lights. I took four years of French in high school, but unfortunately those skills are a little rusty despite the conversation course I took with Mme Langston a few semesters ago. I'm really excited to use this trip to practice my language skills and meet some wonderful new people.
I look forward to meeting you all! Bon voyage!