After returning home from our study abroad trip I almost feel like a different person. This trip has changed my life and the way I view the world. I have seen how differently people live. In France the way they go through everyday life is different from the ways many Americans do. I learned so much from this trip and became so aware of the world around me. It feel completely different being in a new country where no one spoke English and where nothing was familiar, and I was amazed that there was so much history around me.
In France there was so much history to discover and even see.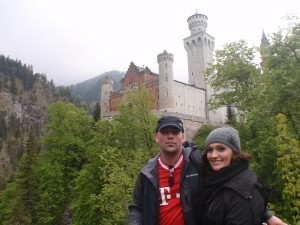 The buildings there were all original and old, but of course, beautiful. I saw structures that have been around for thousands of years. Here in America most of our buildings are new and modern but in Europe they are old and full of amazing history. Being in France for three weeks taught me so much about France that I never knew before. Growing up and going to school I was never taught that much about the world around me and I was not aware about many countries unless they affected us in some way. Actually seeing the sites where history was made was unbelievable. After learning the French perspective I realized that they went through so much and lost so much in various wars, and every day it seems that they are reminded of what happened via all of their monuments and memorials.
Being in Europe for a month might seem like a long time but it went by way too fast. There is still so much I want to see and discover. This trip was the best thing I have ever done in my life, and I am so thankful that I was able to be a part of it.