While our London Miners are running from dragons, we are taming them in Paris. So we'll see your dragon photo,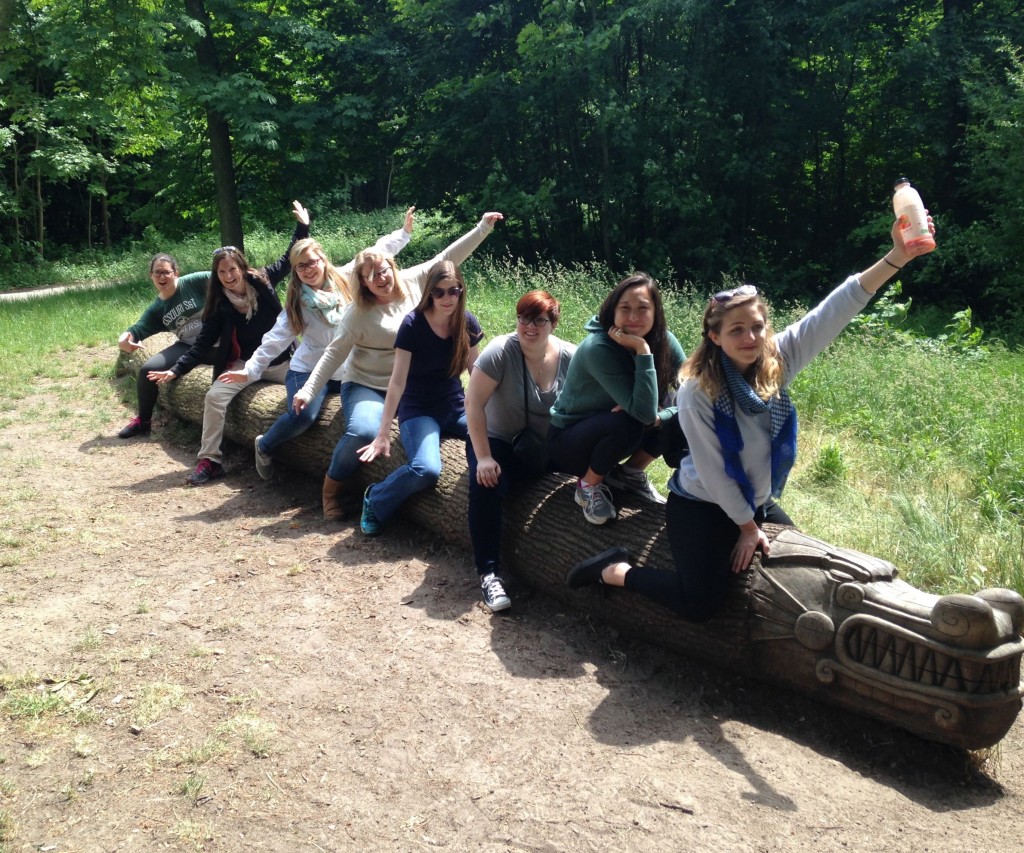 and raise you a selfie photo,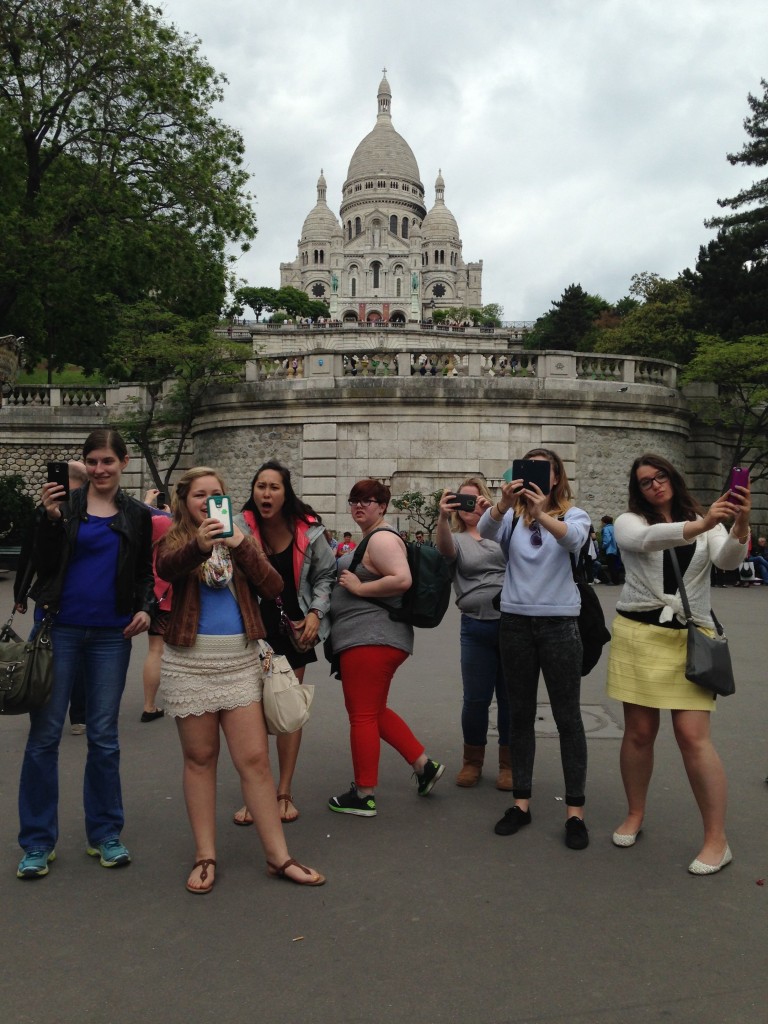 and a photo with a randomly found St. Pat's object. Alex found this 1991 sweatshirt in a vintage store. Good luck with that one!