By Katie Werth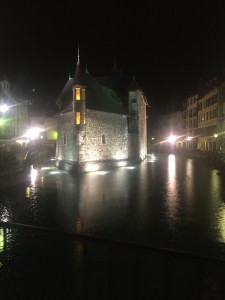 Getting to be in Annecy for three weeks was one of the most amazing things I have ever done. Being the student that knew the least amount of French in the group, I was very scared about living with a host family and not being able to communicate with them. I was very lucky and got fit with a wonderful family. They spoke English, but also taught me French. I was incredibly sad when I had to leave them.
The language course that I took was probably one of the hardest classes I've taken. It was a complete immersion class, so I learned how to speak French in French. It was a big struggle at first, but about one and a half weeks in I started getting the hang of it.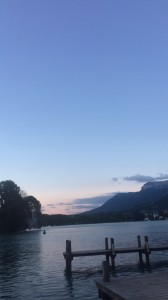 The teachers were amazing and so were the other students. In one small classroom I got to meet people from all around the world. I think that getting to meet so many people from different countries was probably my favorite thing about this experience. It was really fascinating to hear about how differently things are done around the world and it gave me a new perspective on American life.
The city of Annecy itself is probably one of the most gorgeous cities on the planet. There are flowers and trees everywhere you go. The water in the lake is as clear as glass. You could see the bottom all the way in the center. One of my favorite things to do was get an ice cream and go for a walk around the lake. The mountain during sunset is one of the most breathtaking sights I have ever seen. I really hope that one day I will be able to go back to Annecy and spend all of my time exploring the town!