Blog by Nick O'Neal
Iceland has a large host of excellent museums. Normally I am not a huge fan of museums, but in Iceland, I found every single museum that I visited quite interesting. The first, and likely my favorite, museum I would like to talk about is the National Museum of Iceland. This museum goes through the entire history of Iceland, from the early settlement period in 800 AD to modern times, with wonderful artifacts for each 200 year period. Below is a picture of my favorite artifact, an 800 year old wooden door with a metal handle. This used to be a door used on many churches back in the day. The photo was taken through glass at f/11 with a tripod and 32 second exposure.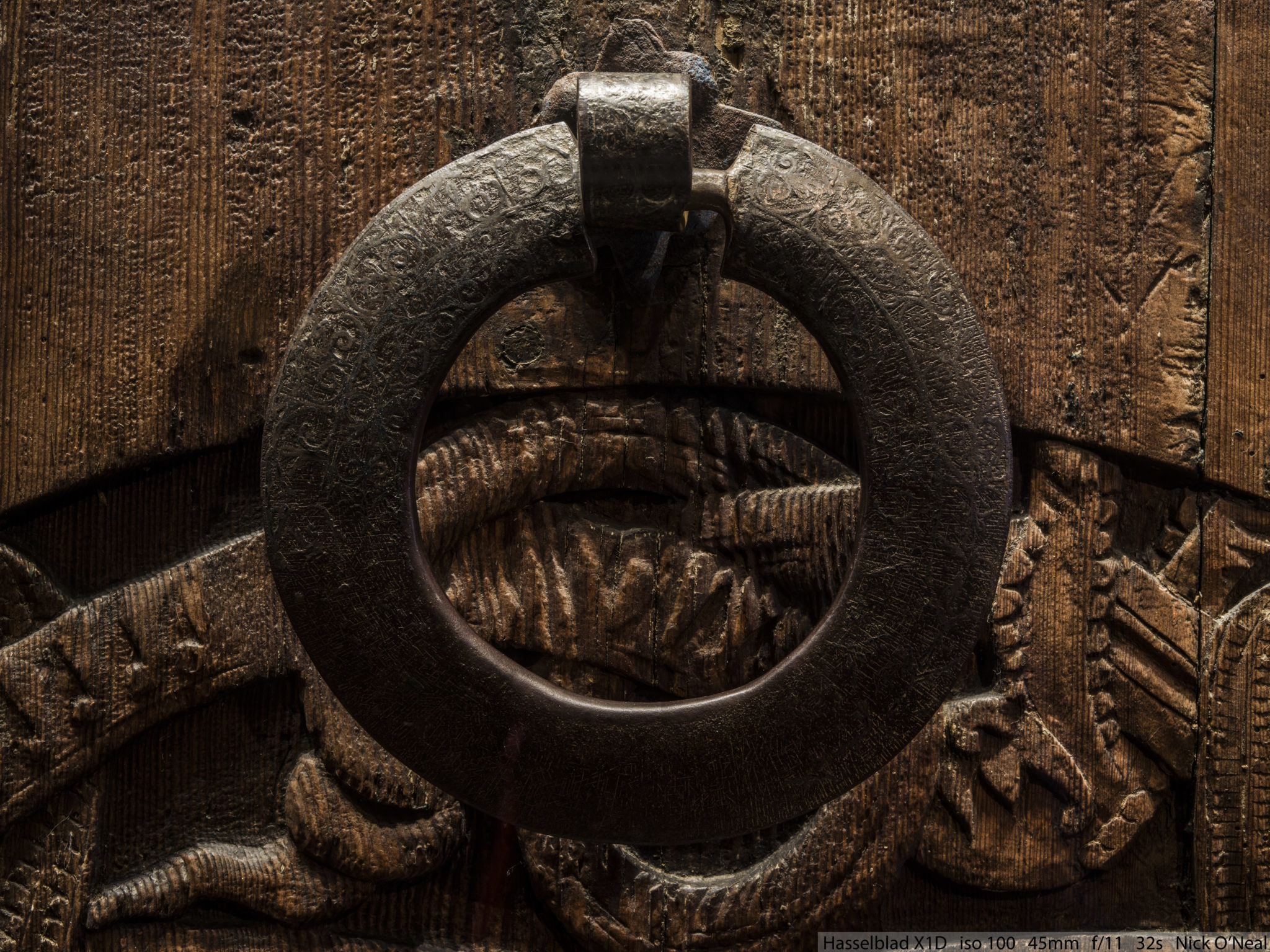 This National Museum of Iceland also contained a Christianity exhibit. The introduction of Christianity in Iceland started in 1000 AD onwards. Because Christian priests would take such good care of robes and relics, only bringing some out for use during certain ceremonies, there are Christian fabric artifacts that are still intact.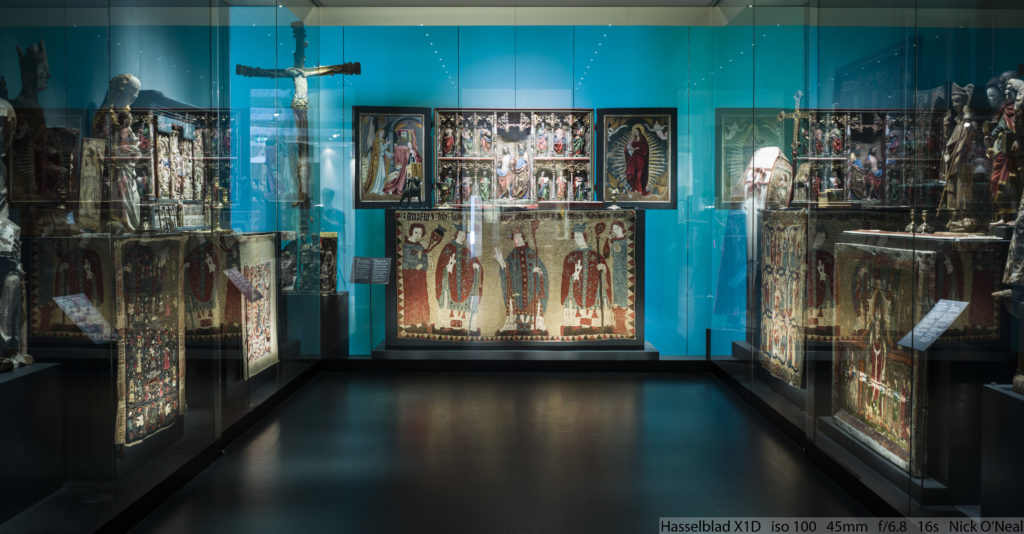 The image below is of some ancient combs made out of bone. I liked the textures of them.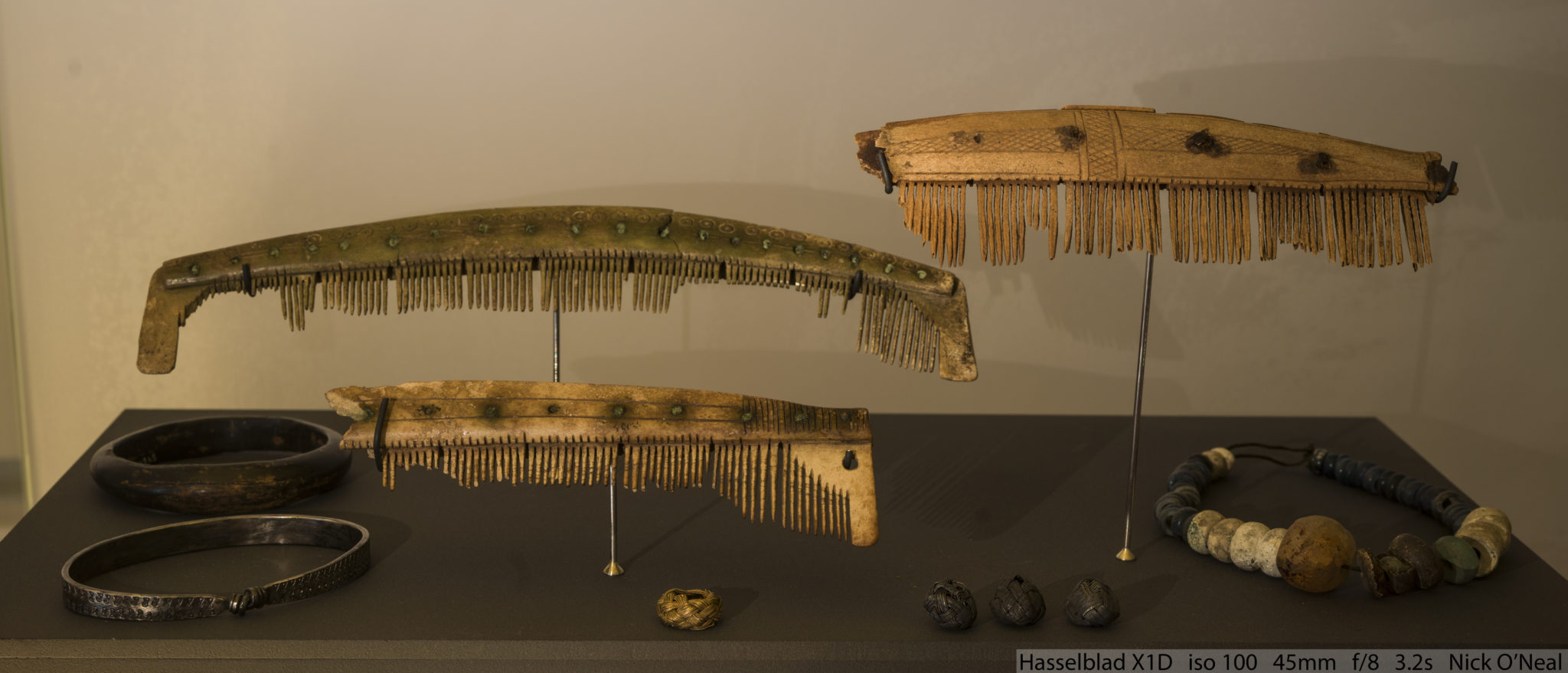 The Culture House is another wonderful museum in Iceland. Both the National Museum of Iceland and the Culture House are connected in ownership, so if you pay for one museum, you are given a free pass for the other. Unlike the National Museum of Iceland, which contains historical artifacts, the Culture House contains more recent day informational exibits such as an exibit on the extinction of the great Auk, and modern art exibits. Below is a work of modern art as an example.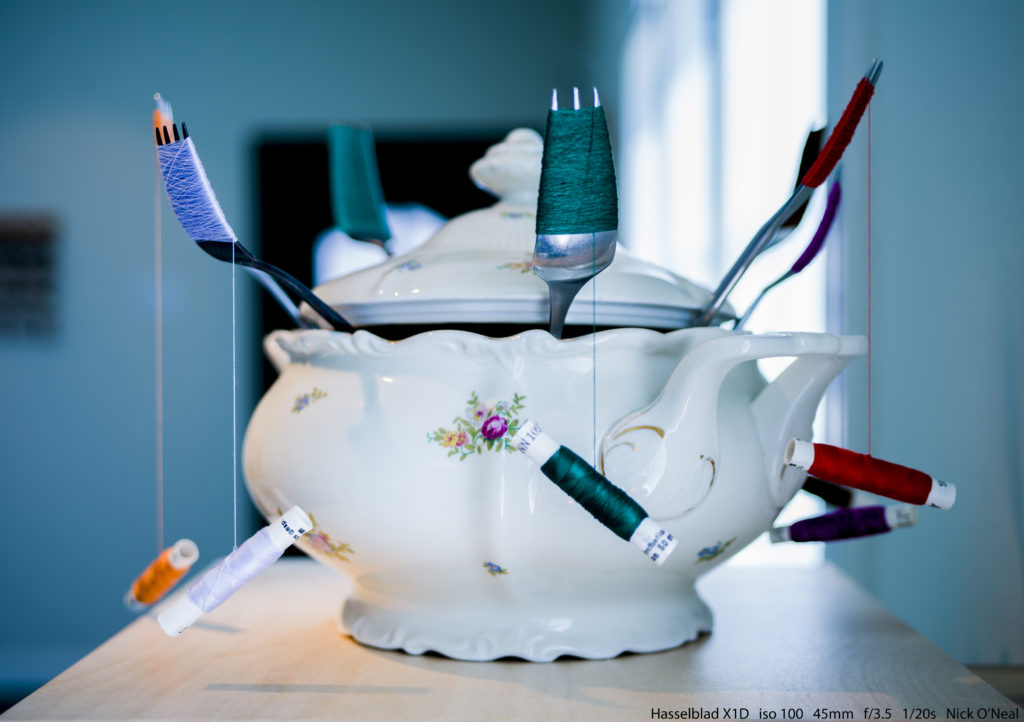 My favorite exhibit in the Culture House was the manuscript exhibit. Our group walked into a very dimly lit room, with the centerpiece being a large glass container housing real manuscripts of the law of the lands from different time periods and in different forms.The manuscripts themselves were breathtaking.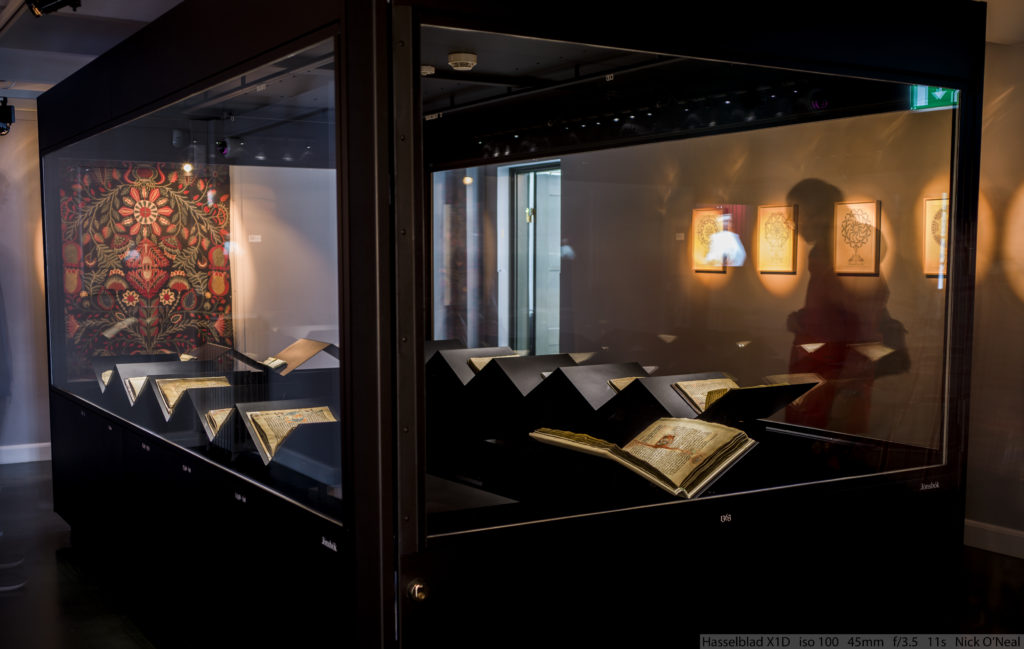 Each of the books is so detailed that one could stare at them for long periods of time, admiring their beauty. Below is a picture of my favorite of the books, which is dated back to 1363 AD.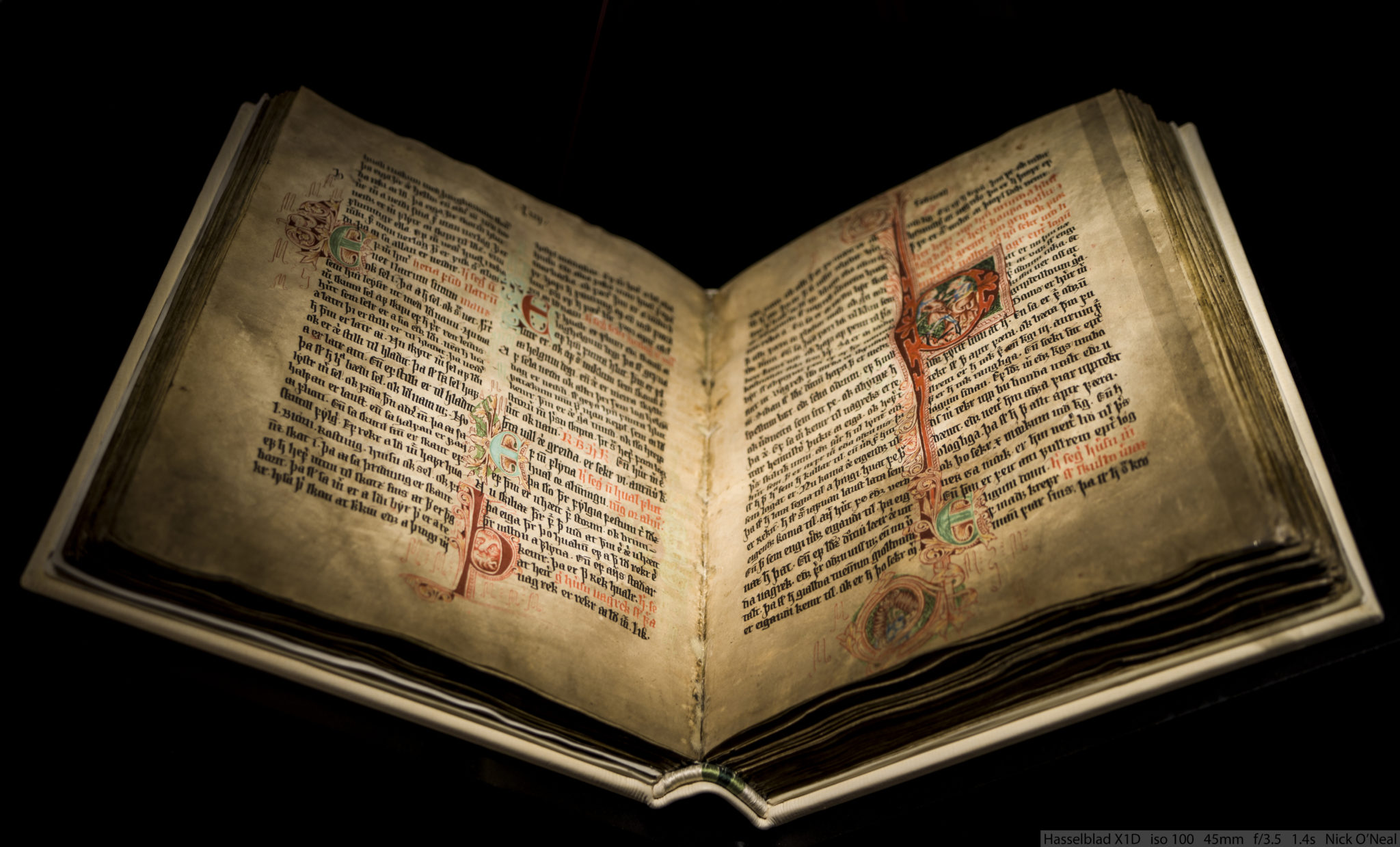 Another noteable museum is the Laxness Museum. This museum is located in the home of Halldor Laxness, a 1955 nobel prize winner in the are of literature. The museum itself sheds light into the daily lifestyle and tastes of this Icelandic hero. Unfortunately I do not have any pictures to show because photography was not allowed in the museum.
There are three other museums which are all connected, but not by location. These three museums include Hafnarhús, the museum for contemporary art and culture, Kjarvalsstadtir, the art museum from past to present, and Asmundarsafn, an exhibition gallery and sculpture garden.
Hafnarhus had very odd modern works of art housed within, of which I do not have pictures because photography was prohibited. Asmundarsafn is the only one of these museums our group did not visit. The last of these three museums, Kjarvalsstadtir, contained wonderful pieces of artwork. Below is a picture of me admiring some of the work in that museum.
Yet another interesting museum we traveled to is the Settlement museum. If you are looking for lots of information about the early settlement period, this is the best museum to go to. It contains extensive knowledge about the early settlers, and even a real excavated viking longhouse. The ruins of the excavated viking longhouse is seen below.
One other museum I particularly enjoyed was the Photography Museum. It was not very large, but what little it did have was of high quality. The current exhibit displayed there when we went was Sigurgeir Sigurjónsson's Metamorphosis exhibit. Sigurgeir is by far my favorite Icelandic photographer, and his style is the same style I try and emulate; that of extreme texture, detail, and depth. Below is a long exposure image of me admiring his work in the metamorphosis exibit.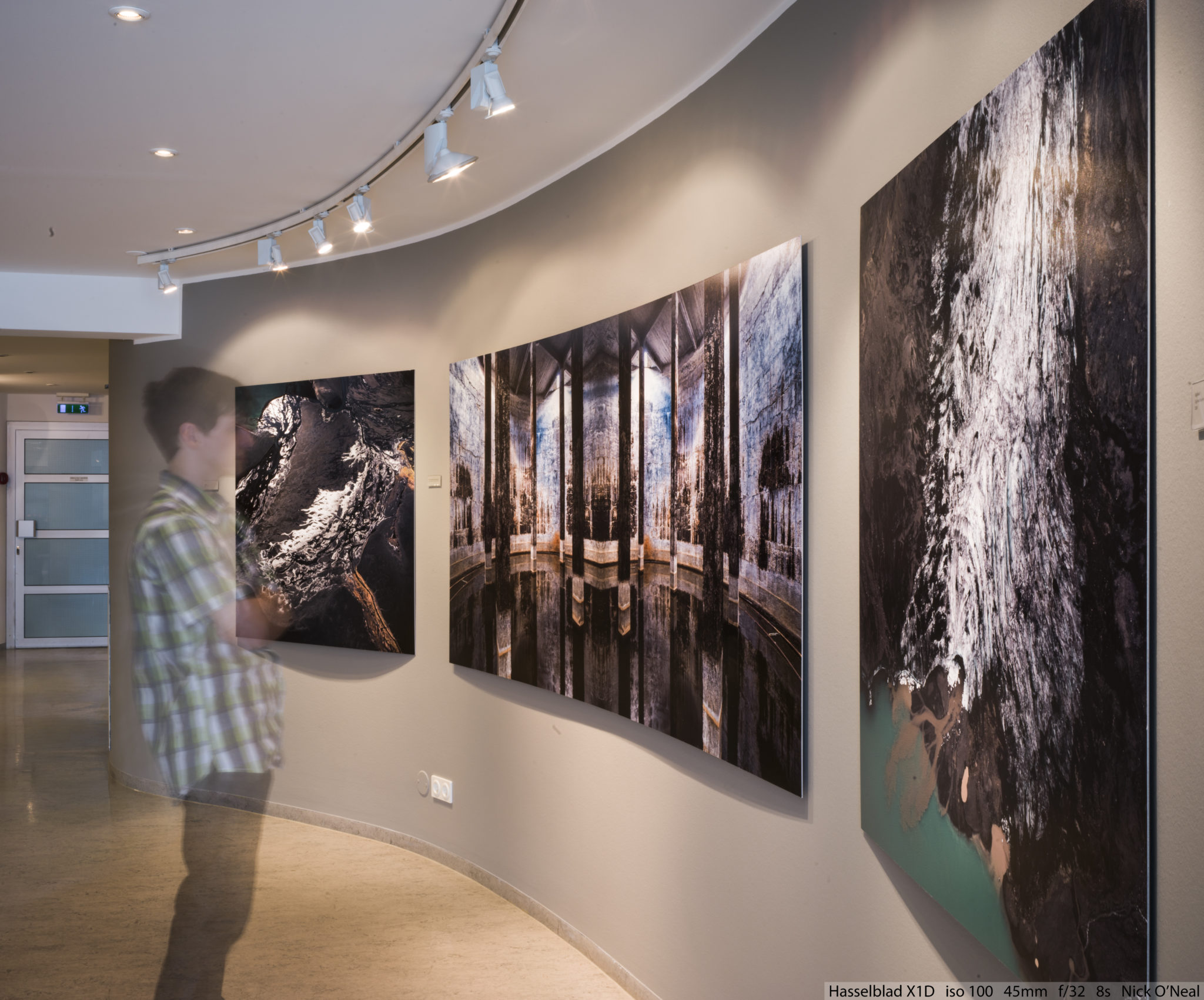 Although there are many more museums around Iceland that are worth visiting, these are simply a few of my favorite museums around Reykjavik that I enjoyed the most. If you are planning a trip to Iceland, make sure to visit plenty of museums. Every single one is well worth it.
Blog by Nick O'Neal